Patient Resources
Breast Anatomy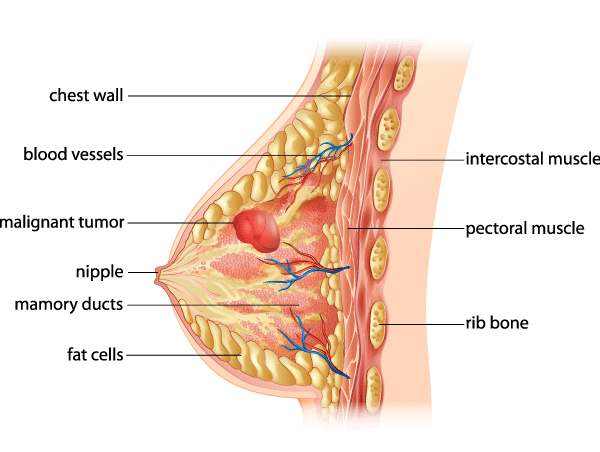 Self-breast Exam
Your self-breast exam should be performed once a month - 1 week after your menstrual cycle ends. If you are post-menopausal, choose the same time every month.
Examine your breast lying down with arm raised over your head and use your fingertips to palpate over your entire breast and behind each nipple. Also, perform this exam while standing up or in the shower. Examine your breasts while standing in front of a mirror and look for any retraction of skin or "dimpling". Feel under each armpit region as well for enlarged lymph nodes. Look for skin changes, abnormal nipple discharge or nipple pulling inward.
Breast Cancer Online Resources
BreastCancer.org - a non-profit organization offering a complete resource for breast cancer, including up-to-date information on the latest treatments, screening tests, stages and breast cancer types, as well as prevention information.
Breast360.org - A program of The American Society of Breast Surgeons Foundation. Find answers about breast issues written by breast surgeons.
American Cancer Society - Dedicated to helping people who face cancer. Learn about cancer research, patient services, early detection, treatment and education.