Surgeons Emeritus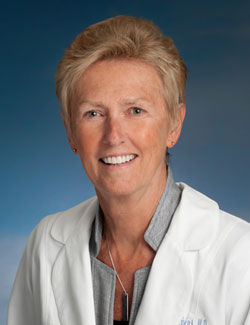 Angela B. Robbins, MD, FACS announced her retirement from the Philip Israel Breast Center effective 12/31/2019.
The Philip Israel Breast Center pays tribute to physician Dr. Angela B. Robbins for her long medical career by bestowing on her the status of Surgeon Emeritus.
Dr. Robbins received her medical degree and completed her surgical training as well as a year of research at the Medical College of Georgia in Augusta, Georgia. After completion of her surgical training, she remained on staff as Assistant Professor of Surgery. She also has been in private practice as a board certified general surgeon and presently dedicates her practice to the surgery of breast cancer and diseases. Dr. Robbins is a member of the American Society of Breast Surgeons, Southeastern Surgical Society, Georgia Surgical Society, American College of Surgeons and the American Society of General Surgeons.
---
In Memorium - Philip Z. Israel, MD, FACS
President of Cobb County Medical Society in 1978.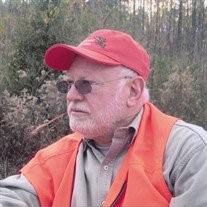 Philip Z. Israel, beloved Surgical Oncologist and source of strength and comfort to the tens of thousands of breast cancer patients he cared for, passed away Friday, July 26, 2019 at the age of 83.
Born in 1936 in the tiny southern town of Edison, Georgia, he graduated from high school with a class of 12 students. From childhood, Dr. Israel knew with certainty that he wanted to be a doctor. A graduate of Emory University Medical School, Dr. Israel also did his surgical residency there. He served as a Captain in the US Air force in Fort Worth, Texas in 1966-68.
A pioneer in the development of oncologic Breast Surgery as a specialty, Dr. Israel trained thousands of surgeons to develop skill in ultrasound and stereotactic imagining so that they could more comprehensively care for their patients. As a skilled surgeon, his aim was always to treat his patients kindly, gently and appropriately - never unnecessarily overrating them. He authored a number of scholar research studies on breast cancer published in the prominent medical journals. He was proud to have been one of the founding members of first Chairman of the Board of the American Society of Breast Surgeons in 1990.
Dr. Israel had a great love of Colorado and the landscape of the American west. He was a firm believer that a gentleman's word and handshake meant everything. To those who knew him, he was a true southern gentleman and the salt of the earth. To his patients who cared deeply for him, his impact on their lives will continue to ripple on through time. He will be remembered fondly by all whose lives he touched as a great and exceptional man.
Dr. Israel was preceded in death by his beloved son, David Israel; parents, William and Dorothy Baer Israel and nephew, Jared Zane Israel. He is survived by his wife, Cindy; brother, Jack (Diane) of Sandy Springs, former wife, Faye; daughter, Terri Israel of Marietta; son, Scott Israel (Laura); and cherished grandchildren, Zach and Maddie Israel of Chattanooga; step grandchildren, Madison Thurwanger and Toby Thurwanger; step children, Kimberly Thurwanger and Kenny Thurwanger.
A Celebration of Life will be held on Thursday, August 1st at 7:00 p.m. in the Chapel of Mayes Ward-Dobbins Funeral Home, Historic Marietta Chapel.
In lieu of flowers contributions can be made to either of the following organizations:
Cobb County Animal Shelter
148 Fairground Street
Marietta, GA 30060
Breezy Meadow Horse Rescue
390 Narrow Way Church Circle
Dallas, GA 30132